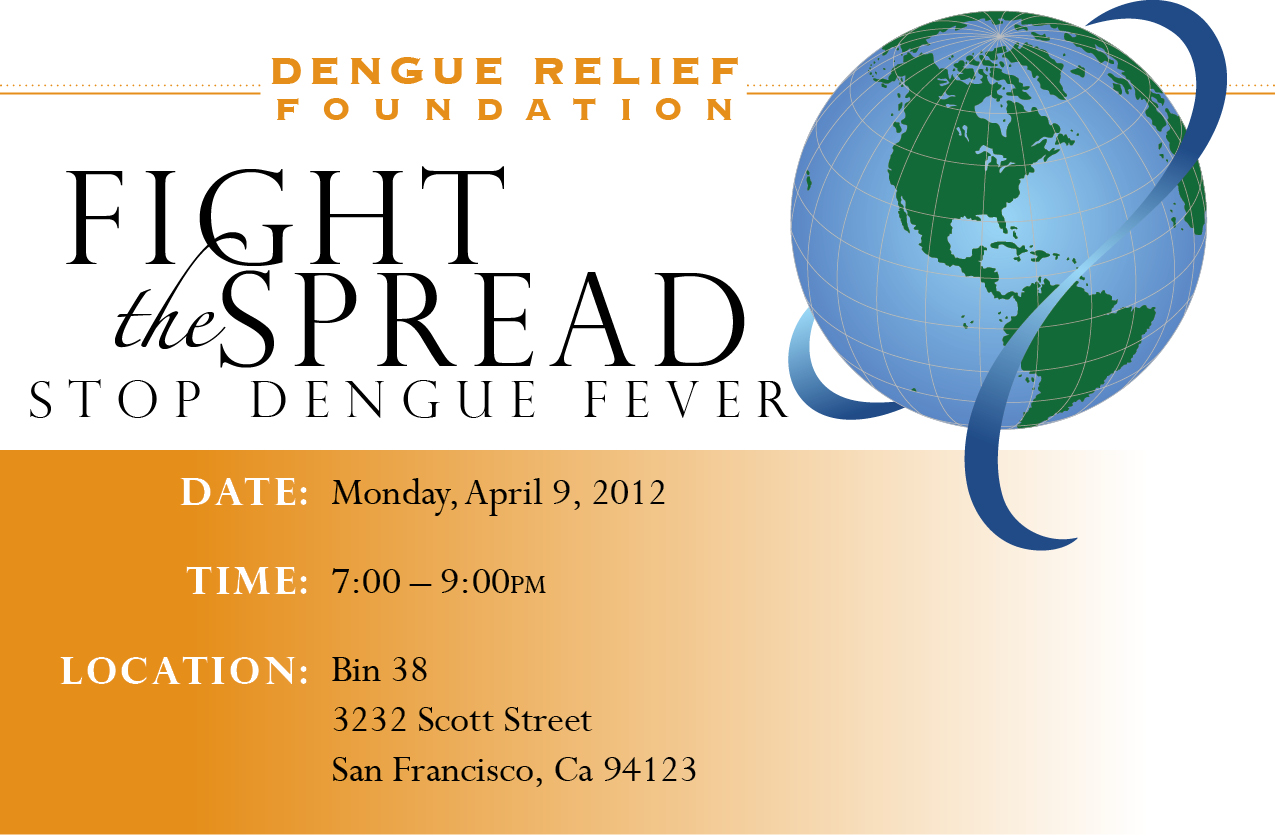 We cordially invite you to an evening dedicated to putting an end to the spread of Dengue Fever. We are excited to share the efforts that continue to be made by this organization as you sip on some exceptional wine and beer and enjoy a host of lovely appetizers and silent auction. Dr. David Copenhaver and Dr. Rajan Kulkarni will lead you through a thrilling and educational presentation about dengue fever and how if affects us globally.
Your generous donations over the past several years have enabled our organization to fund our programs, including a fellowship program in Nicaragua, which has generated an overwhelming amount of research. With your continued help and support, we will now be able to publish a significant amount of this reasearch.
Join us on this night as this event kicks off the Dengue Relief Foundation's involvement in the Human Race 2012, which begins on May 5, 2012 where we will be running as a team to raise funds necessary to continue our efforts to educate and eventually eradicate the spread of this pandemic virus.
Purchase tickets $10
Tickets at the door: $15.00
Or make a donation